Cracked Glass Repair & Replacement
A broken window doesn't have to mean you'll have to spend a lot of money to fix it.
Don't let your heart be broken by that broken window. At District Capitol Glass, we make every effort to keep our service charges as inexpensive as possible while never compromising the quality of our work or the materials we use.
Broken glass in a residential window may typically be fixed without having to replace the entire window. Most window sashes may be disassembled or have glazing stops removed, allowing the broken glass to be removed and replaced or reglazed with a new single pane or insulated glass unit.
Our glass repair professionals are skilled with all types and brands of glass, including annealed, laminated, tempered, and performance coated glass.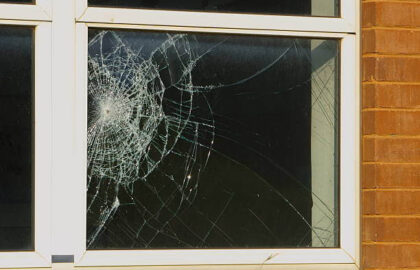 Fogged Glass Repair & Replacement
We've been able to maintain a pleasant temperature in our homes and offices while consuming less energy since the invention of insulated glass. Sure, it'll cost more than plain old single-paned glass windows, but it'll be a good investment in the long term.
However, Window seal failure is a typical issue with older windows and is unavoidable in most buildings with insulated glass. When the seal surrounding the insulated glass unit fails, moisture-laden air can enter in between the panes, causing condensation and making the glass seem foggy, sticky, or dirty, as well as reducing the window's insulating efficiency.
With the passage of time, the seal between glass panels may degrade, resulting in condensation and fogged windows. This does not imply that your insulated glass panels must be changed totally. We can help with foggy window repair.
Allowing foggy windows to limit your outlook on the world is not really a great idea. Allow our professionals to do it. We can remove all of the residue and fog from your windows, leaving them clean. You'll be able to use your insulated glass windows once more.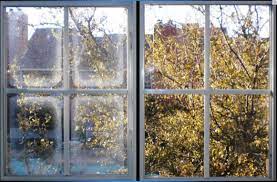 How It Works
Step 1: Make an appointment for a free estimate.
Request an appointment for a project consultant to come to your house and estimate your needs. They'll come to your house to check it, go through material possibilities, show you samples, and talk about your budget and requirements.
Step 2: Get a Quote
Your estimate is based on the specific needs and requirements of your house.
Step 3: The Day of the Installation
Our team will handle all the installation or replacement details from inception to delivery. You can be safe in your investment with high-quality goods and dependable installers.