Frameless Glass Mirror
FROM DESIGN TO INSTALL.
Decorative glass, and mirrors in a range of shapes, sizes, and designs are provided at District Capitol Glass. We can make mirrors to fit almost any room or need.
There are huge benefits to hiring a professional to install your mirror. Large mirrors are heavy, and if dropped, they can shatter. A professional mirror installation business would have the necessary equipment and personnel. There's a whole technical process which includes using commercial quality glue and various types of adhesives at the right time. A professional company would also have a wide range of design options.
Vanity & Bathroom Mirrors
District Capitol Glass can help you have the spa-like bathroom you want. From the kind of glass to the beveled edges and hardware finishes, we provide customization that other companies don't.
Because your bathroom is one-of-a-kind, we provide the greatest size and form customization in the business, giving you the most options for your custom bathroom vanity.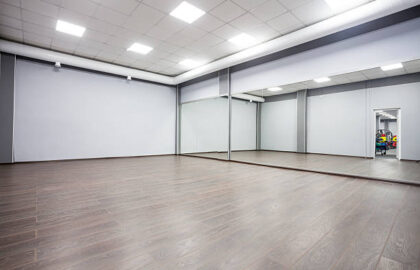 Gym Mirrors
We'll take care of all the details for you, whether it's for your home gym, a commercial gym, a dance studio, or a spa – from the extra care required for direct-to-wall installation to the cut-outs for your electrical outlets, vents, or TV mounts. We'll work with you to choose the optimal sizes for your gym mirrors as well as the functional equipment that supports them.
Wall Mirrors
Do you have a small room or a narrow space with limited light?
A full-length wall mirror may increase the amount of light in your room while also expanding its appearance. Wall mirrors are an economical luxury that give a modern design sense to your halls, living rooms, bedrooms, and dining areas. Arrange smaller mirrors in a pattern, or use District Capitol Glass custom wall mirrors to create a magnificent wall-to-wall impression.
Bedroom Mirrors
Create a bedroom escape that precisely displays your sense of design while still being functional. Perhaps you'd like mirrors on your closet doors to give you that perfect full-length perspective while also making your space appear larger? Perhaps you'd like a mirrored headboard made to order for your bed? District Capitol Glass will assist you in finding the ideal mirror for your room, one that is personalized to your exact specifications, including glass type, edging, and hardware finishes.
How It Works
Step 1: Make an appointment for a free estimate.
Request an appointment for a project consultant to come to your house and estimate your needs. They'll come to your house to check it, go through material possibilities, show you samples, and talk about your budget and requirements.
Step 2: Get a Quote
Your estimate is based on the specific needs and requirements of your house.
Step 3: The Day of the Installation
Our team will handle all the mirror installation details from inception to delivery. You can be safe in your investment with high-quality goods and dependable installers.
Our company
We take great pride in our experience, expertise, quality, and customer service that we provide to meet the consumer's needs. It is our mission to provide excellent workmanship and complete customer satisfaction from start to completion of a project. In order to understand the needs and expectations of our customers, we take great care to work and communicate with every customer in a professional manner. Our reputation is based on service, safety, and quality, regardless of how large or small the job.
District Capitol Glass provides custom Window Repair, Door Glass Services, Fogged & Cracked Glass Repair, Sliding Door Repair & Glass Replacement, Glass Shower Doors, Frameless Glass Mirror & Commercial Glass Services for your home or your business. Whether it's installing, repairing or upgrading, we have a solution for you.